…
INTERIORS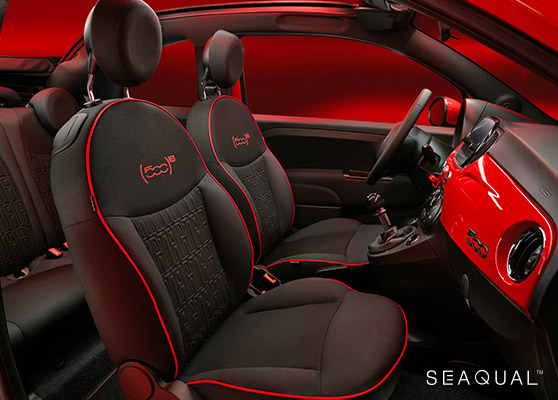 A COMFORTABLE CHOICE FOR A GOOD CAUSE
(RED)efine your idea of relax and drive with the new black fabric seats with FIAT monogram SEAQUAL® MARINE PLASTIC, red piping and dedicated logo.
* SEAQUAL® MARINE PLASTIC is a sustainable, fully-traceable raw material from SEAQUAL INITIATIVE that is made from marine litter. SEAQUAL® MARINE PLASTIC is made 100% from marine plastic.
22%* of the seat fabric is made of SEAQUAL® YARN containing 10% of SEAQUAL® MARINE PLASTIC.
* SEAQUAL® MARINE PLASTIC applied in cushions and backs central inserts. 22% SEAQUAL® and 78% normal polyester.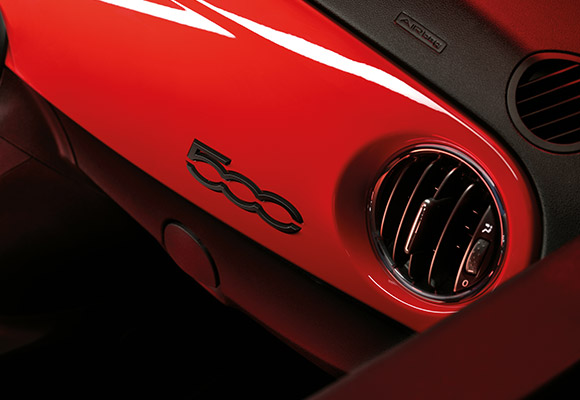 RED PAINTED DASHBOARD
Elegant, innovative and cool. The red painted dashboard sets off the black 500 logo beautifully.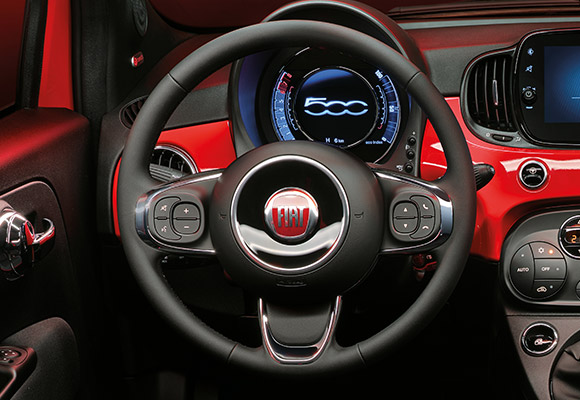 SOFT AND SAFE
Feel more in control with the soft touch steering wheel made from a delicate antimicrobial material.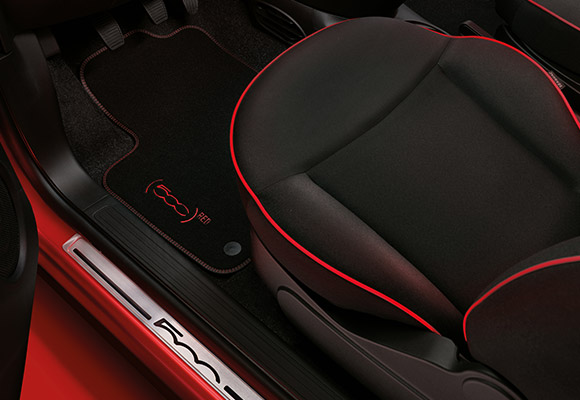 CUSTOM FLOOR MATS
Every aspect of the (500)RED has been created to enhance your driving experience, right down to the dedicated floor mats with red stitching.