…
BETTER LOOK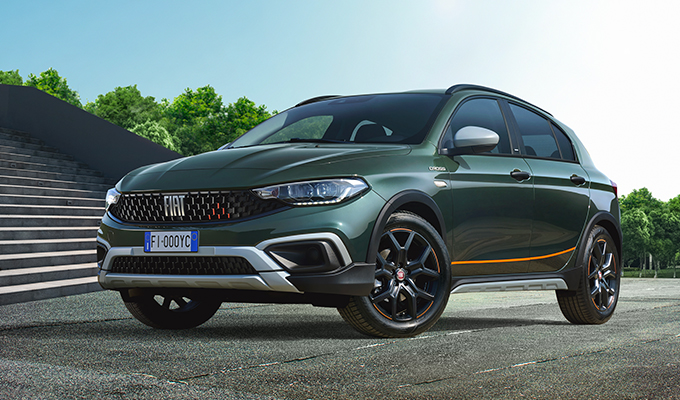 A TIPO TO TAKE ON THE DAY
The Tipo Garmin Hatchback has everything you need to elevate your every day into an opportunity to do something you're passionate about. With its stylish and distinctive aesthetic with noteworthy features, you'll always be ready for anything.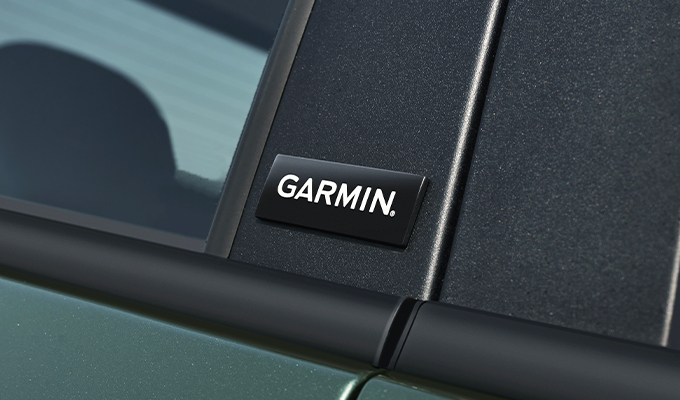 SHOWCASE YOUR LIFESTYLE
Garmin is known for its innovative wellness solutions, which is why the Fiat Tipo Hatchback is the perfect match. This badge cements their partnership and your love of doing more.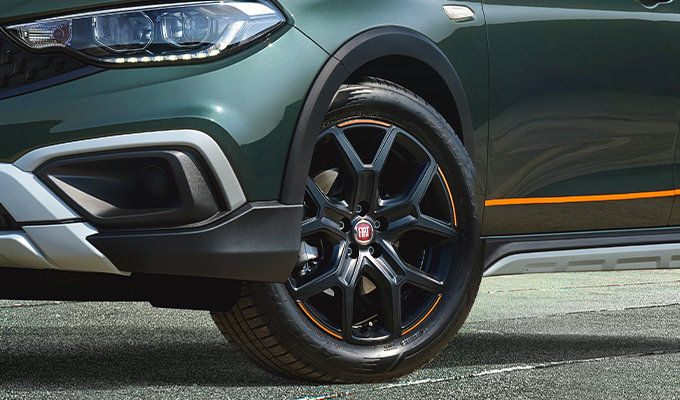 HIGHLIGHT YOUR STYLE
The Tipo Garmin Hatchback sits on bold black wheels with orange accents for a sophisticated and adventurous look.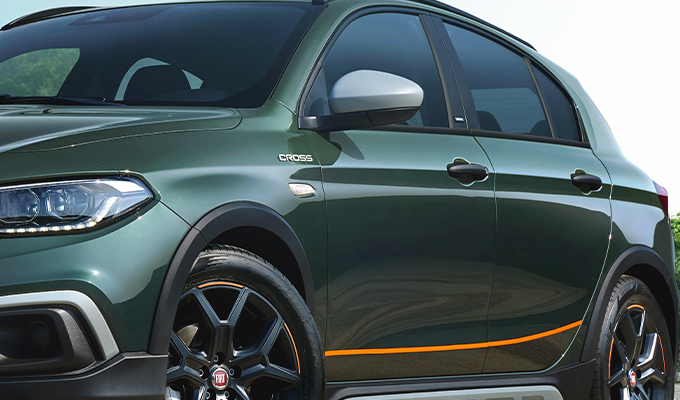 DETAILS COMPLETE THE LOOK
Matt light grey details and Garmin orange highlights outline the lower part of the Tipo Garmin Hatchback for a contrasting look that guarantees you'll stand out.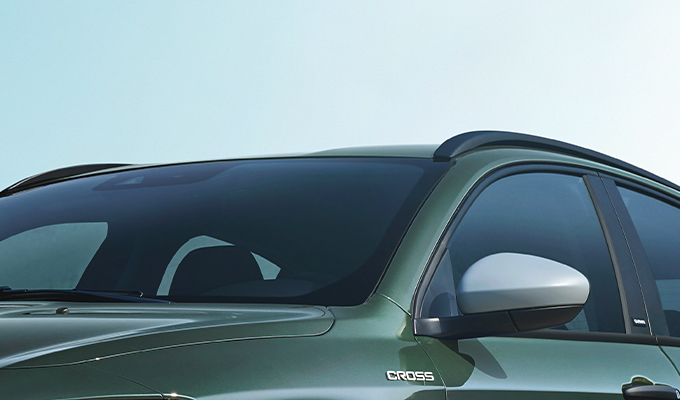 LET YOUR PASSIONS CARRY YOU
The Tipo Garmin Hatchback comes with matt black roof rails as standard, to safely carry extra cargo, skis or other equipment you may need to satisfy your desire for the great outdoors.